NLP (Natural Language Processing) ?
It started with the purpose of analyzing human language with a computer and translating it into another language or using it as other computational processing information. It refers to a field of artificial intelligence that allows computers to understand, process, and use language like humans.

Natural Language Processing: Google Translation Technology
NLP tries to understand human language with a computer, and it focuses on language conversion, information search, Q&A system, automatic document classification, newspaper article clustering, and interactive agents. Google's translation system uses literal and intermediate languages ​​for expansion. For example, English-Korean and English-German are translated directly, while Korean-German is translated through English in the middle.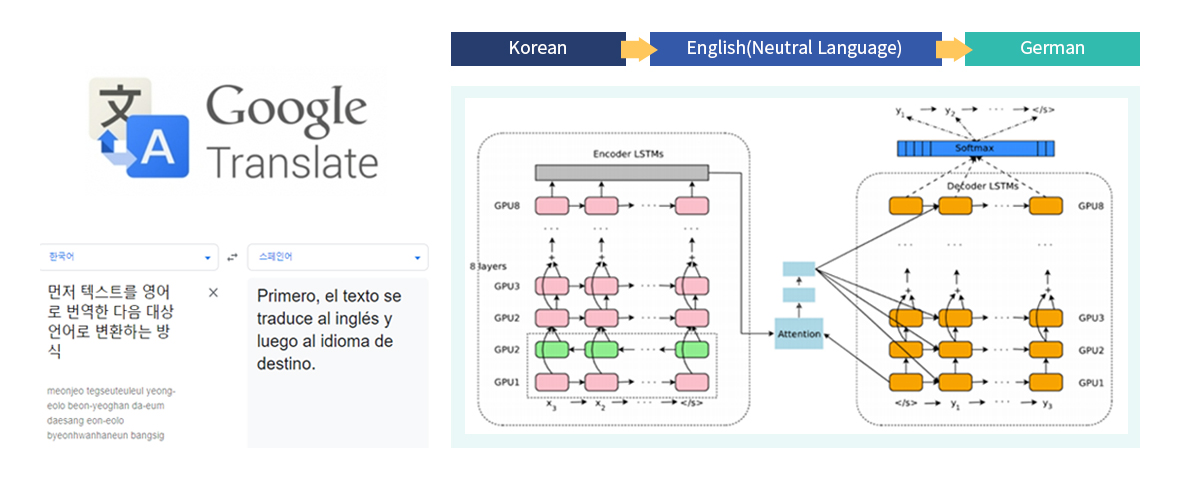 MLP (machine language Processing) ?
MLP was firstly developed by UDMTEK for providing necessary services by analyzing and understanding the running machine language with a computer. Like Google Translate technology, it uses UDML in a common language format to understand various control languages. MLP makes it possible to perform control logic inspection, control logic generation, reproduction like a black-box, productivity improvement, and quality analysis, abnormality detection, preventive maintenance, etc.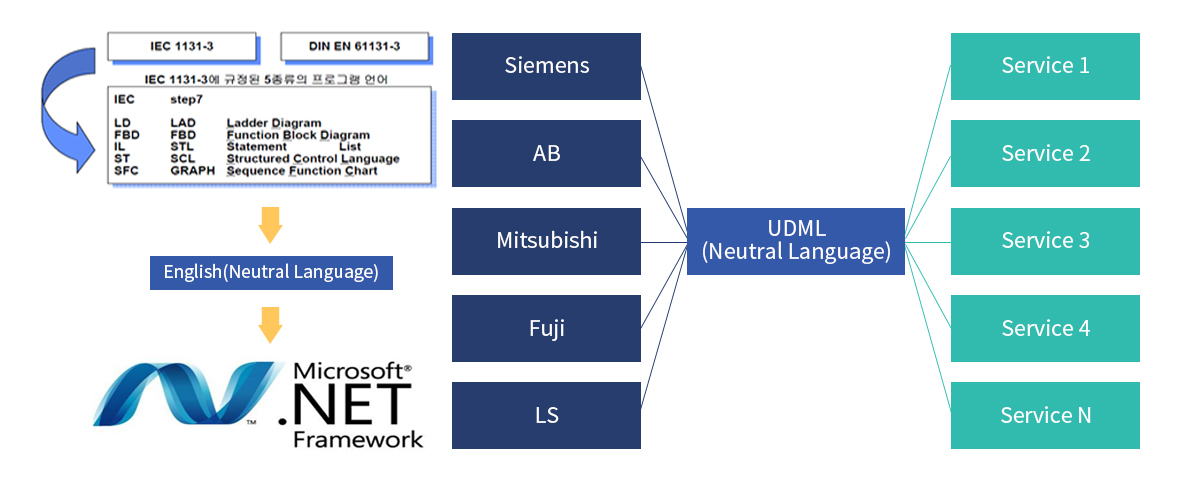 MLP related Solutions
UDMTEK developed an integrated smart factory solution by grasping the relationship between static and dynamic information related to machine control using machine language processing. PLC eXpert, which can be used in the control program design stage, analyzes the static information of the control program to detect design errors before commissioning. Besides, Profiler, Tracker, Black Box, etc. can be used to detect, reproduce, improve productivity and quality of the process by analyzing dynamic information of the operating process.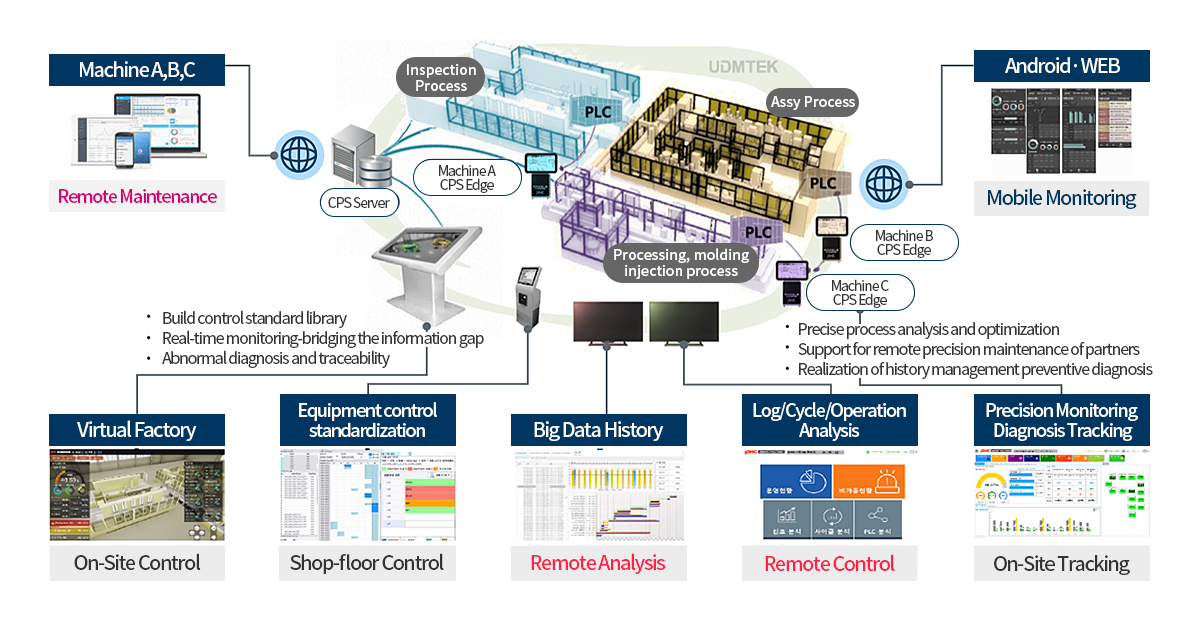 NLP vs MLP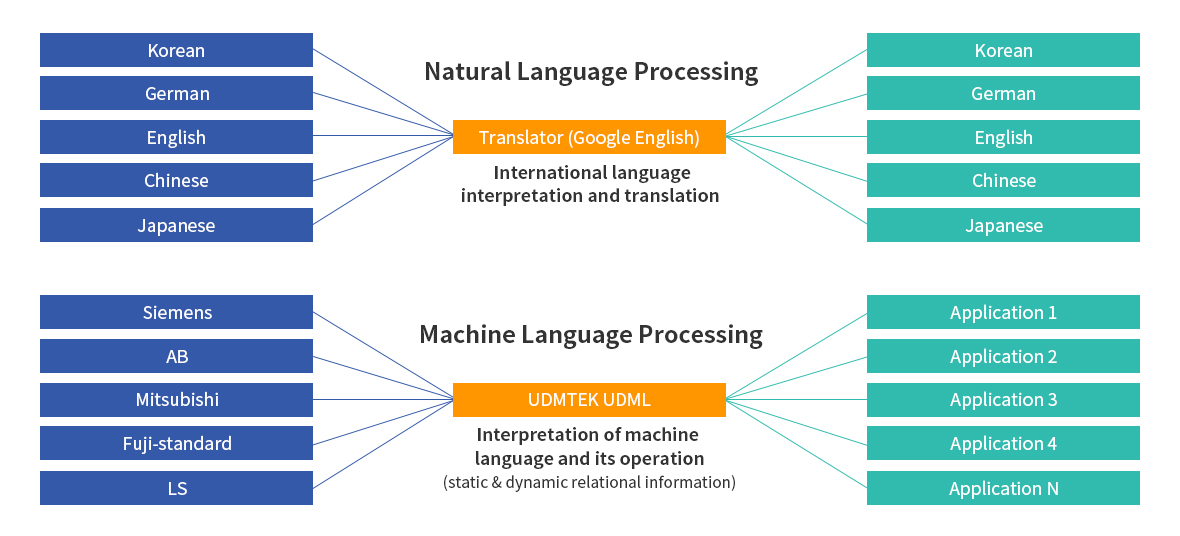 Domain problem-specific S/W and Service
UDMTEK continuously automatically analyzes, reproduces, and learns automation domain problems through
machine language processing
, and provides S/W and various services that can be easily explained to general users and domain engineers.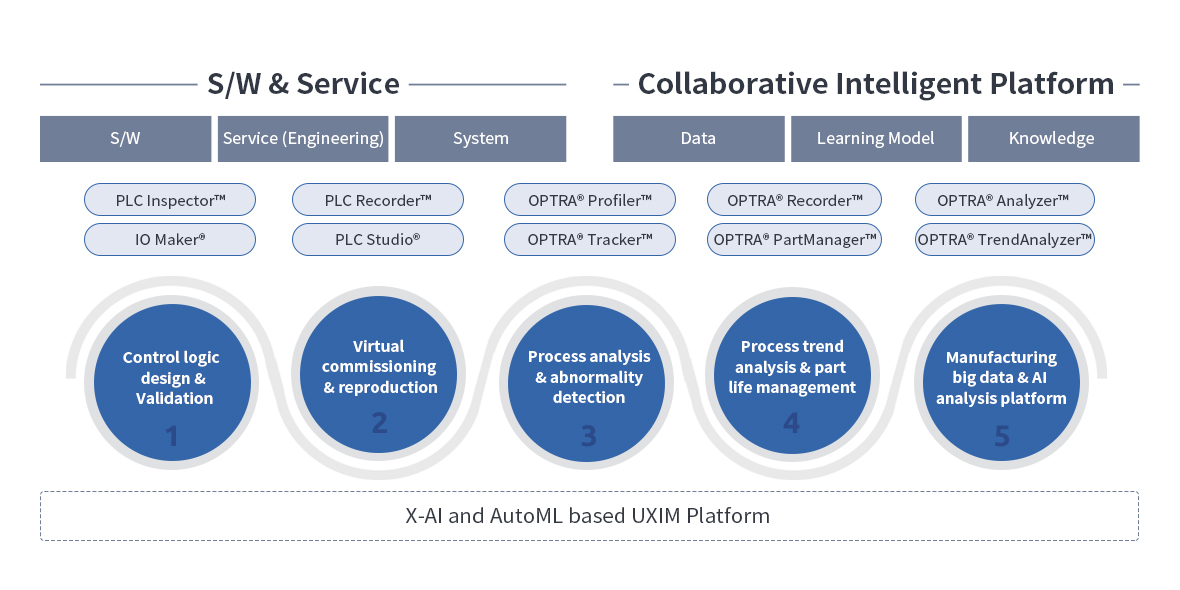 CUSTOMER
It is a company that applied UDMTEK CPS SOLUTION.